Integrate SMS Text Messaging and Text Marketing directly into Synergy
Benefits
The Synergy SMS Module allows users to integrate text messaging into their business quickly and easily.  Uses include:
Appointment Reminders – Doctors, Chiropractors, IT Support Teams, Lawyers, Accountants etc.
MOT and Service Reminders – Garages and Main Dealer operations
Opt-In Text Marketing – all types of business with products or services to sell
Message Notifications – Call Handling companies, virtual offices, larger businesses
Shipping and Delivery Confirmations – Online traders, Retailers, Courier Businesses,
There is no per message cost from Synergy at all, simply pay the SMS Gateway directly for their service. Their message costs start from as little as 2.2p per credit and unlike many such gateways your credits NEVER EXPIRE as long as you have an active account.
The SMS Gateway
To send SMS text messages without a phone requires an SMS Gateway.  We have selected the best one we could find to partner with and provide this service, the same one used by hundreds of top name companies including all these: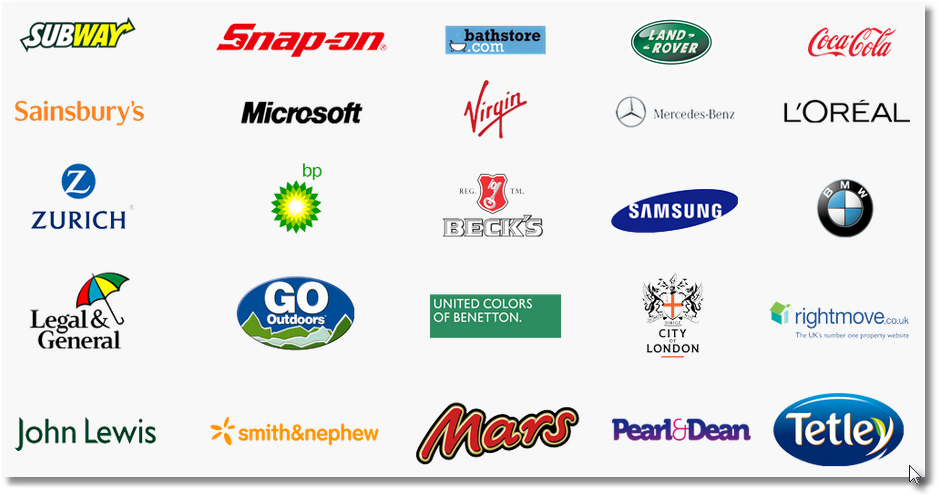 Having chosen the best we could find we negotiated a stunning deal for our customers.  The advantages include:
Prices are for the highest quality, Tier 1 SMS gateway
NO set up fee, NO contract, NO minimum order
Message credits never expire on live accounts*
Save 38% per message, on average, compared to competing providers, save 56% compared to buying direct from the the biggest provider (correct at the time of writing)
Free Reply number
Free Keywords
Free Unsubscribe service
* Live accounts are those used at least once within a year
The SMS Module is included as part of the Ultimate Edition, or can be purchased as an add-on to the Essentials or Advanced Editions, and can be included in any custom edition.